---
May 30, 2018 5:14 PM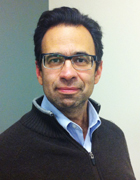 Profile: Peter Loshin
May 25, 2018 was "GDPR Day;" the day enforcement of the European Union's new General Data Protection Regulation began; the day so many information security professionals have been preparing for over the...
May 9, 2018 3:43 PM
It's fairly easy to find stories sparking security and privacy concerns regarding a Google product or service — Search, Chrome, Android, AdSense and more — but if you watched or attended Google I/O, you might be convinced everything is fine. On the first day of
---
May 3, 2018 5:58 PM
Given the increased digitization of society and explosion of devices generating data (including retail, social media, search, mobile, and the internet of things), it seems like it might have been inevitable that cybersecurity pervasiveness would eventually touch every aspect of life. But, it feels...
---