---
October 31, 2017 9:18 PM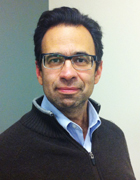 Profile: Peter Loshin
"Three may keep a Secret, if two of them are dead." So wrote Benjamin Franklin, in Poor Richard's Almanack, in 1735. Franklin knew a thing or two about secrets, as well as about cryptography, given his experience as a diplomat for the fledgling United States, and he's right: a secret...
October 20, 2017 6:46 PM
Kaspersky Lab's latest salvo in its ongoing feud with the U.S. government and media offered some answers but raised eve more questions. The company on Tuesday broke its silence a week after a series of explosive news reports turned up the heat on the Kaspersky controversy. We discussed the...
---