Nov 30 2013 4:32PM GMT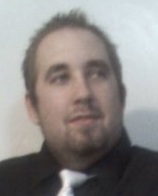 Profile: Eric Hansen
For many years I've used Android (since 2.2 came out and was new).  At first I absolutely loved it.  It was new, it was fast, it offered a lot to me and my growing intents.  Heck, it was nice to have a phone that didn't use WAP for browsing!
Now, though, Android has really turned me away from the platform.  Granted, my initial dislike was towards Google and their growing controlling attitude on everything.  It has also become apparent in their phones as well, though.
I don't want Google TV or Google Music on my phone…heck, I'd rather YouTube be off of it as well.  I'd prefer to use the space for apps I actually use.  But, you can't uninstall them.  Its like trying to uninstall IE from Windows.
To make a long story short Sprint's upgrading their towers around where I live to support 4G, and all my calls drop.  Being in the position I am I couldn't afford that so I decided to switch to T-Mobile.  Since I was switching carriers I figured I would switch phones too.
My main choice was the BlackBerry Z10 (it looks slick as hell), but the T-Mobile store I signed up at didn't have it.  So, I went to my 2nd choice, Windows Phone 8.
Yes, I love Linux.  Yes, I don't fancy Windows except for a gaming platform.  No, I don't feel I'm a traitor.
My decision was made by the dislike of Google's force and "live in the cloud" mentality.  While Microsoft offers both in their platform as well, you have a choice.
The phone comes with apps installed by default such as a music player.  But, guess what?  You can uninstall it!  It doesn't just uninstall the updates and force you to reinstall them later like Android, it lets you actually uninstall it.
Overall the platform is nice, but the point of this is to state that the phone you use doesn't dictate who you are.  I'd still be me if I used an iPhone, I just chose a platform I felt more comfortable with.