Oct 29 2012 7:28PM GMT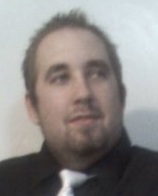 Profile: Eric Hansen
I don't have a lot of experience with many window/desktop managers (i.e.: KDE, Gnome, e17, etc…).  However, one I have loved using, especially on my netbook, has been Awesome (http://awesome.naquadah.org/).  There aren't that many tile-window managers out there, and if they are they're often overlooked with the bigger-game ones.  What drew me to Awesome originally, though, is that it eliminates around 90-99% of the mouse use, so you can essentially operate every aspect of the window manager with just your keyboard.
It's not uncommon for a window manager now to incorporate some kind of "Run" dialog box.  KDE has key bindings to it of Alt+F12, for example.  With Awesome, however, it's simply (by default) mod4+r.  In fact, all of the default key bindings for Awesome use the mod4 key (see: http://awesome.naquadah.org/wiki/Awesome_3.x#DEFAULT_KEY_BINDINGS).
It's also pretty lightweight all things considered.  It uses about 155MB of RAM, and about 0.3% of my CPU (quad-core AMD 64-bit @ 2.5GHz)/0.2% of my RAM (8GB DDR2 800).  Considering KDE uses far more than that (seems mostly due to it's backings with Qt), I do notice a drastic difference in speed and productivity.
One thing I've found lacking though is that if/when you customize your rc.lua script (i.e.: Awesome's configuration), there's a 50/50 possibility it'll break when you upgrade.  It feels as if Awesome is trying to blend bleeding-edge rolling releases with a window manager and that will set it back from being used by a lot of people first coming into Linux.
The use of Awesome depends on what you're looking for in a window manager.  It's designed to be fast, powerful and reliable all in one, but it comes at a price of ease of use.  If you know Lua (or don't mind learning parts of a new language), configuring your own set up shouldn't pose much of an issue, but if you're looking for a set it and forget it approach, this may not be up your ally.  There's no real menu configuration available (even Open/fluxbox has a menu configuration program), but when essentially everything can be done via keyboard (even starting programs w/ keystrokes) there is little need to be able to edit a menu.
This is one I cannot give definite 'yay' or 'nay' on.  Unlike those such as Gnome, MATE, Cinnamon, KDE, etc…, it's kind of in it's own field.  The window tiling is a very nice touch, but it's definitely not for everyone.