Jul 31 2013 9:28PM GMT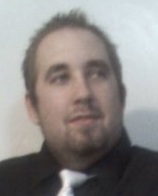 Profile: Eric Hansen
I love security, the cat and mouse game, the endless ventures of finding ways to thwart your best-friend-gone-rogue.  You'd figure all of the events circulating the NSA would at least raise a hair or two on my scalp, wouldn't you?  Well, not really…
First and foremost, it just doesn't surprise me.  This isn't the first time the NSA has been involved in these types of scenarios, and I'm not really sure why this is any different.  The government never really has been for or against its people, its been for itself.  Just like a business, the government wants to protect its IP, however it has fewer mediums to do so due to the risks there would be if word got out.  Case in point: now.
Edward Snowden also isn't a hero to this, either, as far as I'm concerned.  He held an interview about it, yes, but stuff like this has been portrayed in movies and such for a long, long time.  Yeah, I know, Hollywood is fake….but, really, how fake is it?  Think about this.  Anti-Trust came out in 2001.  Its basically a movie about a big corporation that creates something called SKYNet, where everything is linked up together (the cloud), what did we get a couple years later?  "The Cloud"…even though its just a buzzword for technology that's existed for a long time (see: roaming profiles in Windows).
Don't get me wrong, I think its pretty horrible what we got going on here.  This sort of stuff shouldn't have happened in the first place, but the NSA isn't really to blame as much as it is us for thinking this isn't real.  There's no reason to wear tin-foil hates all the time, but there is a reason to be more self-aware of your surroundings.
Lastly, as a small note regarding our freedoms, we lost those when we blindly allowed 9/11 to happen…  Lets face it, we can't fix the past but we can fix it only and only when we know where we went wrong.