Jul 31 2013 1:12PM GMT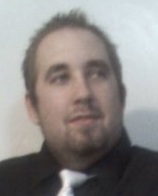 Profile: Eric Hansen
A little series I thought I would start detailing various aspects of what my daily uses of Linux are, including the distro, programs, tools, etc… and why.  Sounds fun, no?
The one will cover the distro, and since I use it for both my PC and netbook (aka laptop in this), I'll join it into one.  I'll also cover the window manager and all that pretty stuff, next will go into the specific programs I use to make my life easier (i.e.: terminal, text editor, etc…).
My systems have Arch Linux installed.  For my netbook, its a prime candidate for it, as I only have 160GB of space and 1GB of RAM,  I didn't want to fuss around with Ubuntu, Fedora, etc…  My desktop, while I only have 250 GB of space, it has 8GB of RAM (why?  because I wanted to max out my board, even though I'm only ever using ~5-30% of it, depending on what I'm doing).
The "funny" part though is that I've ended up working with two different environments from my laptop to my desktop.  My laptop uses the Awesome3 (aka Awesome) window manager, and it works well because the touch pad mouse annoys me greatly, and I'm too lazy to get a spare USB mouse.  Awesome is a keyboard-driven tiling window manager that fits in nicely for those who also want extremely fine-grained control over how they use their computer.  It is very easy to customize and theme, and virtually everything can be modified.
Now, for my desktop.  This one is a little bit different because I started out with Awesome as well, but I couldn't find a good enough terminal to use.  What I ended up doing is just installing KDE, and I've been happy with that since, actually.  Sure it comes with a good amount of bloatware too, but…well, knowing me I'll just be reformatting and fixing things up anyways come fall (I tend to reformat every 6 months for no other reason than just because).