Jul 31 2013 1:20PM GMT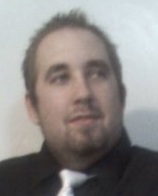 Profile: Eric Hansen
This was the biggest point of me moving away from Awesome3 for my PC.  I don't use my netbook often enough for it to really effect me, but my PC is used virtually 24/7 (at least it feels like it).  As such, I had to find something that worked more in my favor.  I always loved Konsole, and it plays nicely with what I like (easy shortcut keys, not Gnome, works without having to customize it much).
The problem is with my netbook I got used to Stjerm, which basically emulated Quake-style console where you hit a key and it drops down, hit it again and it rolls back up.  I loved this feature, and luckily someone emulated it in KDE as well.  This is where Yakuake makes me a happy Linux user.
It doesn't take a lot to get Yakuake up and running, its basically just a container of sorts for Konsole but adds some extra eye candy to make it a bit pleasing.  Pretty cool, huh?
Stjerm on the other hand requires some slight work to get it working.  While it can be simple run ad play, if you want anything customized from what I found you have to pass arguments to it.