Jul 31 2013 2:03PM GMT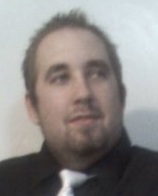 Profile: Eric Hansen
This is one I was really looking forward to writing about, simply because I find it fun to mess with different browsers.
My netbook, as ironic as it will be in a little bit, uses Firefox and Chrome, depending on the need.  Using Chrome's DOM inspector and such is far superior as far as I'm concerned compared to Firefox, while Firefox offers a different view of how the page is rendered.  Since I don't care to support IE, I support these two and it works.
However, my PC uses a different browser usually called LuaKit.  As the name suggests, it involves the Lua scripting language, however its more than that.  It bundles the rendering engine found in Chrome into a small, bite-sized application that is extremely extendible.  Wha tmakes it ironic though as that this is entirely keyboard driven (similar to Awesome).
I've tried using it on my netbook, and while I still do occasionally, I just feel its too difficult to work with.  I feel this has more to do with my fingers being big and the keys being small more than anything else, however.
I do also use Firefox and Chrome on my desktop, but have began to stray away from Chrome more and more.  I've noticed over the years that Firefox has greatly improved their product and it is no longer the bug-riddled, memory using product it used to be and is actually comparable, perhaps even better than, Chrome at this point, at least for me.
I also don't have a bunch of extensions installed for either browser, either, so that probably plays a part in it as well.