May 27 2010 10:34AM GMT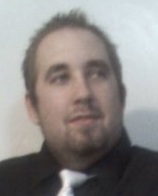 Profile: Eric Hansen
First off, I would like to say thank you to the whole ITKE team for this opportunity.
What this blog about is, in short, how to improve management of Windows & Linux servers, desktop, software, hardware, etc…  While this might focus mostly on Linux, Windows will still be focused on.  The idea behind this isn't to be different, unique, or anything like that…it's just to offer my own tips, strategies, insights, and tools on how to perform a job or task more effectively.
I might venture off into different areas as well, such as talking about firewalls, proxies, social engineering even, as well as other IT topics.  I just figure why should I hide my own knowledge from those who might benefit from it?  While I have yet to really think of a first real blog (next to the sample one I had to submit to get this position, hehe), I have a couple ideas I might do.  Expect a new entry in the coming days while things settle down for me personally.
If you like what I have to offer, then I've done my job.  If you feel like I'm lacking somewhere, feel free to tell me.  I'm not a hard-head or anything of the sort, and I welcome constructive criticism.
Thank you,
Eric