Mar 31 2013 3:02PM GMT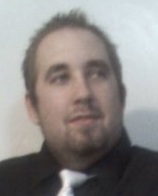 Profile: Eric Hansen
So apparently someone decided to build a Linux distro (boy, how many do we need of those, huh?), but this one isn't based off of Debian, Ubuntu, Cent, etc…  Nope, this one is based off of OpenSUSE, and its dubbed CalamariOS: http://ostatic.com/blog/calamarios-huh-what
I wasn't exactly a fan of OpenSUSE before (it hated my dual-monitor set up), so I haven't even tried it in the past year.  But,  I feel this can open a larger market to distros.  It does get tiring seeing "hey, we just built a new distro based on Debian/Ubuntu and want you to try it!"  So, I applaud this as a wonderful move forward in functionality.  OpenSUSE never has really held much ground, however, which makes me sad for this project.  But, who knows…this could be the steam needed to get SUSE up and going.
The two major turn offs for me on this, though, are Gnome and it comes preloaded.  I've been using Arch for a few years now, and love the fact I get an almost barebones OS.  Though, Arch is starting to go the way of the others too (I don't need reiserprogs when I'm using ext4…just saying).
Time will tell on if this is going to be another dead project, but its definitely something to keep an eye on.