Apr 30 2013 7:38PM GMT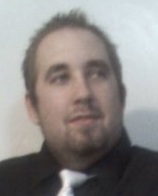 Profile: Eric Hansen
While I've kind of put a hold on the monitoring solution (kind of shifted gears, so twiddling between that and another project), one thing is true regardless: usability needs to exist at the highest level.
Bluntly, when writing UI, you have to write it with the mindset of people not knowing how to do anything with it.
Ask yourself whenever you add something: will Joe-Shmoe know how to use this without documentation?  If the answer is "no", then you need to figure out a way to make it happen.
Even before the day and age of Internet, people were wanting things fast and easy.  The transition of "work hard grow fast" was in full force, and now its here to stay.  If you think your user will want to go through 20 hoops to register an account, think again.
A great way to bring UI to the end user immediately is Ajax.  However, the other issue comes those who don't allow JavaScript to run.  If you prompt the user to disable it, its a crap-shoot if they'll know how to.  This problem comes in with people believing everyone that JavaScript is horrible.  JS itself is not horrible, how its used can be.  But with the world moving to HTML5, JS is a heavy component of that.
Making a system usable is easy, its making it usable for everyone that determines if its successful or not.