Jan 31 2013 2:25PM GMT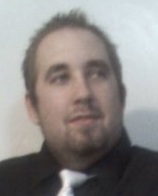 Profile: Eric Hansen
So, I ran into the issue of msfupdate not updating Metasploit on my BackTrack installation. It worked fine on my laptop, but wouldn't on my home server. I didn't even get the typical SSL library issues that occur on initial install. Heck, even the usual svn update didn't work for me.
What I found, however, is a relatively easy way to upgrade Metasploit without issues.
First, we need to remove our current installation:
rm -rf /pentest/exploits/framework2/
This will completely remove Metasploit from the system. Next, we need to download the newest data from Metasploit's servers:
svn co https://www.metasploit.com/svn/framework3/trunk/ /pentest/exploits/framework2
This will download the most recent snapshot of the Metasploit base into our new folder. Then you should be able to run svn update or msfupdate just fine!