Oct 30 2012 10:31PM GMT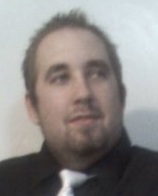 Profile: Eric Hansen
I'm far from a supporter of Ubuntu.  While I feel it has it's place in beginner Linux users transitioning from either Mac or Windows into a new world, I also feel Ubuntu has lost it's place.  I recently installed Ubuntu 12.04 back in August due to laziness of not wanting to configure different aspects of my system.  This turned out to be a mistake on my part, which leads me into 12.10.
Ubuntu 12.04 had its flaws, but the fact it's a LTS (long-term support) release, it's great for those looking to upgrade their servers from 10.x or 11.x.  Overall I had no issues, especially once I installed KDE and used that instead of Unity (I still feel Ubuntu was better off moving to MATE or Cinnamon when abandoning Gnome).  When I read about 12.10, I got excited, as I usually do with big new releases.  However, it wasn't exactly easy to find a changelog that will be coming out with it.  Then I should have known something was wrong.
To make a long story short, both KDE and Unity were ruined for me by the 12.10 release.  I'm not going to go into the details, but the reason why I"m writing this article is to provide some insight.  Ever since Unity was brought into the playing field of Ubuntu (maybe prior, I'm not sure), they've had "the dash", which is essentially a central hub where you find everything, similar to a start menu.  Picture Windows 7 with web searchability.
You might find this to be very useful.  Who doesn't love being able to search Google from their desktop without having to pop open a browser?  Heck, even finding music that you might not have known about sounds pretty enticing I bet.  Have you ever considered how Dash figures those results out for you, however?
The EFF (Electronic Frontier Foundation), who is a strong supporter of privacy on the Internet (ever heard of Tor?), recently posted an article discussing this "feature" of Ubuntu 12.10.  The basics of it is whatever you type into Dash also gets sent to Ubuntu servers which in turn query sites like Amazon, Facebook, Google, etc…  While home users probably won't find a reason to care about this, business users will probably feel quite differently.
For example, say you're looking for files on your hard drive.  No problem, right?  You don't care if Amazon knows you're looking up homestyle_recipies.doc.  What about looking up the schematics of a prototype electric vehicle, however?  Not only will your computer know what you're looking for, but so will Facebook, Amazon and other sources.
This wouldn't pose that much of a problem, however, if Ubuntu's privacy policy for this feature states: "for information on how our selected third parties may use your information, please see their privacy policies."  This is essentially a big middle finger to your privacy, in that once the search query leaves Ubuntu's servers, they don't care what Facebook, Amazon, etc… does with it.  Which, while it makes logical sense, it's also a direct violation of privacy.  You don't know if Facebook will be polling such data to see what it's next website addition should focus on, or if Amazon is wondering how popular a certain topic will be.  Sometimes, you just don't want people to know what you're searching for.