Apr 11 2011 10:56AM GMT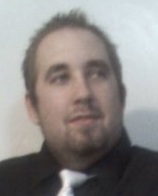 Profile: Eric Hansen
I wasn't going to write about this just yet, because I don't believe April is Linux's birthday, since Linus didn't post on the MINIX newsgroup until August 26, 1991 (but did started working on Linux in April 1991).  But, since everyone is calling this the Linux Birthday Month basically, I thought I would write a short blurb about it.
Even though Linus himself has said that Linux is free of MINIX's code, it was announced on the official MINIX newsgroup, which I find funny, personally.  If you'd like to read the posting yourself, it's titled "What would you like to see most in minix?"  This isn't just his post, though.  It also includes all of the comments people stated as well, and it's quite interesting to read how intrigued the world was interested in this new project already.
An interesting aspect of this is that Linux Foundation is making a big celebration this year, as it marks the 20th anniversary/birthday of the penguin to be.  The big thing to note from LF is that it's 20th Anniversary Celebration is going non-stop for the entire 2011 year it seems.  In mid-August, they will be holding quite an extravagant celebration (August 17-19 to be exact), about 1 week prior to the infamous newsgroup posting, in honor of Linux's birthday.  While this is being held in Vancouver, I think it's also worth a look to see how empowered Linux has become since it's conception 20 years ago.
Every year people think that Linux is going to take the commanding lead over Windows for various products, services, reasons, etc…, but instead of focusing on that, why not just focus on what we have been given? A (relatively) stable operating system that has opened up the doors to many more people in not only how an operating system works, but how to customize it to your needs (without the threat of lawsuits). Linux is a great and versatile operating system, that has many more years left in it's tank, especially with the explosion of green computing and such, even if you can't make it to LF's convention later this year, celebrate it in your own ways. I, personally, will be sporting a pin-clipped penguin to my shirt/jacket/whatever I may be wearing that day.