Nov 28 2012 3:56PM GMT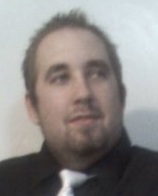 Profile: Eric Hansen
…looking like it's going to be Windows, according to Slashdot.
For those who aren't familiar with Call of Duty and it's release cycle, a new game is put out every year, around the same time (mid-to-late November).  This has been the case for about 5 or so years now.  As such, it has gotten a lot of flak in the gaming community for being a rehash of previous years' titles.
How is this, gaming, relevant to Windows?  Why am I posting this in a primarily Linux-focused blog?  Because I see this being the trend for more than just Windows and a handful of Linux distros.  I also feel this is one of the worst possible mistakes that can be made in terms of operating system life cycle and development.
Some Linux distros are well-suited for it.  They fair-warn users ahead of time and also make it known in many different areas that things can break way too easily.  Lets think about this for a minute.
Windows has always been known as the "noob operating system".  Those who don't want to venture into the realm of actual operating system usage go with Windows.  Thus, Windows has also sort of solidified it's placement in I.T. as the safe and secure operating system.  There's a lot of reasons why it's really not a bad operating system in general.  In this happening, it has made Windows become a pretty solid operating system considering it's inherent faults of being closed source.
With them releasing a new Windows operating system yearly, however, this will severely reduce the amount of effort Microsoft can put into solidifying their operating system before a new one is put out.  This is an issue a lot of rolling release systems suffer from.  By the time a major issue/exploit/etc… is found, they're already dedicating too many man hours into the next release to be able to go back and fix their current product.