Nov 30 2013 3:01PM GMT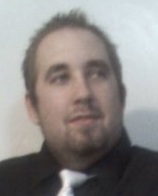 Profile: Eric Hansen
Linux 3.0 was a big deal in most peoples' eyes.  For as long as I can remember using Linux (since 2004) the kernel was at 2.y.z.  3.0 was only released either last or this year, even.
Then Linus made the announcement that 3.0 wasn't going to be anything more than a usual patch fix (i.e.: no new features to write home about).  His jsutification for this is "why not?"  Its his product, fine.  Not much anyone can do about that after all.
Now there's talk of bringing out 4.0.  Again, nothing but a bunch of bug fixes.
While it'll be nice for a short while to see that 4.0.z on my screen, I feel the "its my stuff so you can only look at it" mentality is running its course.  Nothing new is being done with the kernel, why keep changing hte major version number?
At this point just make the major version 42 and make all the geeks squirm with happiness.  Its just as effective now as actual versioning reasons where in the past.