Nov 28 2012 5:30PM GMT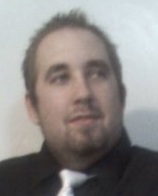 Profile: Eric Hansen
http://news.yahoo.com/windows-8-terrible-says-usability-expert-jakob-nielsen-174300612.html
While I normally don't nod my head with excitement at what 'experts' say, from personal account of previously using Windows 8, some of the points are valid.
On the PC, navigating through is pretty horrid.  Before, shutting down was a simple as going to the start menu.  Now you have to jump through a billion (more realistically about 5-10) hoops to shut down properly.  There's also no start menu, and that will definitely confuse their end users who, for decades, have been accustomed to going to the start menu for everything from a calculator to starting up a new game.
Then, there's the 'widgets' (not sure what the technical term for Windows 8 is).  This is my biggest complaint about this.  I get that Microsoft is aiming to offer 'cross platform compilation', thus meaning things that run on Windows 8 phones will also work on the tablet and desktops, but why should I have to pass through two welcome screens just to get to my desktop?  I feel like I'm working my eyes and arms just to pop up a game of solitaire.
As the author says, it seems Windows 9 will be the savior of Windows 8, it seems.