Dec 30 2013 12:49PM GMT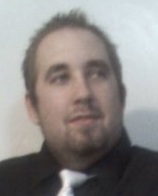 Profile: Eric Hansen
A lot of people are looking to provide the most dynamic, user friendly websites these days.  They can be great or horrible, but either way the drive is all about user experience and hopefully retaining said users.
Static websites can actually provide the same functionality too, however.
Typically dynamic websites have some sort of backend support like Python, PHP or ASP to provide content dynamically.  This usually is tied with JavaScript and AJAX to provide a more real-time experience.
The problem with this is the overhead it requires on the servers to generate this content.  Even though typical servers don't have an issue handling 1,000's of connections for dynamic content, there's nothing saying the overhead that Apache or PHP give can't push the envelope either.
Static sites are simple HTML pages.  You can't magically create it when a visitor gets to your site.  A major benefit to it though is that you don't need 5 different servers to provide content, you just need one: a web server.  This is where Nginx is primarily used (or as a caching/proxy server).