Mar 31 2013 2:21PM GMT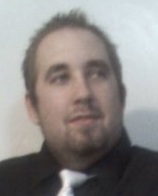 Profile: Eric Hansen
Article: http://www.itworld.com/350091/will-fords-open-source-car-api-drive-us-distraction
SKYnet has been here for a while, but now we're looking at SKYnet v2.  Terminator edition.
No, I don't want my car to update my Facebook status to let people know where I am.  It's already a horrible stalker medium as is.  No, I don't want to listen to what my friends are.  Also, who thought it'd be a good idea to present information on a HUD (heads-up display)?  This isn't a first person shooter, this is driving.  How is it safe?!
I'm sorry but long story short, I see no good coming from this.  Its awesome on what they're doing and how Ford+Facebook+Google are working together…but, I don't see how it benefits the driver.  How does it benefit me to have someone make an app to tell me when to get gas?  I can look at the gauge and figure that out on my own.  If the gauge is broken, wouldn't the app be broke as well?  Fix what we have now and worry about making a new shiny toy later.