Aug 31 2012 5:50PM GMT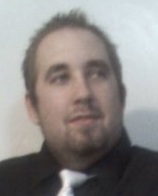 Profile: Eric Hansen
LinuxBSDos.com recently posted an article talking about Skype and it's usage for law enforcement.  While the article as a whole is interesting to read and adds a non-biased approach to what can be easily considered a sensitive topic (at least in the Linux community), there's some points that should be pointed out:
Skype was never really developed for Linux.  Yes, it has had a Linux binary, even before Microsoft bought them out.  But it was so far behind the Windows client it wasn't even worth really using if you wanted an actual VoIP client.  The only saving grace for Skype on Linux is that it was closed-source, so you couldn't easily implement the protocol in something like Ekiga.
The term 'free software' is a bit of misconception in the article (and possibly the community).  To say Microsoft is not a free software company is a lie to most people, as Microsoft has released software that is, in fact, free (Microsoft Essentials is probably one of the best anti-virus programs for Windows machines).  While I know that is not the intent in making such a point, that is the first though that comes to mind.
It seems more than anything that "bashing" or nonconstructive criticizing Microsoft (and the like) is either still the cool thing to do, or people who will not let the pat go.  Back in the day, yeah, Microsoft was a thorn in the side of the open source and free software communities.  However, over the years (especially since Bill Gates stepped down) they have really changed their focus.  But why is there still all of this hate and dislike towards the company?  What does it even amount to?  Making a claim that Microsoft is the root of all evil is far from the truth, and the title should really be given to a company such as Apple (the lawsuit with Samsung really solidified that to me).
Skype and Microsoft are not the only ones to provide overly-sensitive information to law enforcement like this.  There's not many details on the LinuxBSDos website about what it entails, but it's really no different than countless phone carriers in the States, where they store the information for years.  While a search warrant is required to obtain such information, the carriers still comply with law enforcement on such matters.