Jul 11 2010 7:16AM GMT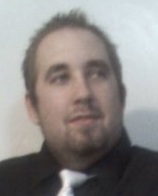 Profile: Eric Hansen
First off, I'm just going to say I'm proud to announce the fact that people are starting to notice this blog (see http://www.linuxaffinity.com/?p=19692 ).
Now, for another Linux tip…don't use Simple Script!!! Just playing (although, it does cause more issues than if you were to install any of the products manually).
This is kind of for aspiring Linux administrators out there, and I want to put it out that I am by far, without a doubt, not experienced as one, but I feel I can pass on advise that will help those who just learning the CLI tricks of the trade.
Tip #1: Learn shortcuts. This will make turning those folder-corners and nano'ing (or vi'ing) it up a lot faster if you know you can tab to auto-complete things and whatnot.
Tip #2: Learn how to script. To group everything into one (since you'll be incorporating a lot into scripting), this will also include learning helpful aids like AWK and sed. You will be completely amazed at how easy your job will become once you can cut 10 minutes of typing into a simple ./fix-my-problems…believe me.
Tip #3: Never stop reading. Now, I'm currently going for my bachelors, and even my teachers who have been in the field for decades say this. There's no way you'll survive if you don't keep reading and being up to date with what's out there. Flavor of the weeks happen so much.
Tip #4: Remember, the answer is always 42 (hey, why not have some humor?).
Tip #5: When in doubt, don't assume. You have Google and co-workers (hopefully at least) at your fingertips…don't assume you know how to fix something if you aren't sure, the only thing coming between the user getting you fired and you coming in tomorrow is your ability to know and learn…which kind of goes back to tip #3.
Tip #6: Set up a test server at home to become better at your job. Essentially this is what got me my job to begin with, is I gained all my knowledge by doing most of this stuff at home. I learned how to set up web servers, handle e-mail issues, troubleshoot and rebuild computers, etc… Again, going back to tip #3.
Tip #7: Analyze issues correctly, but don't over-analyze. Big mistake I personally have made in the past. When faced with issues, don't dive head-first…write it down to better understand what's going on if you have to. What I do when facing certain issues is I open up notepad (yes, I do Linux admin stuff through Windows…but, hey, that's what Putty and a personal laptop is for), and just break the problem down into parts. I find it's a lot easier to handle situations that way, especially when it comes to e-mail because there's so many variables involved. Basically, sit back, relax, breathe, and just look at it in parts.
I know these aren't the most helpful tips for some, but really, I don't want to see people going into this field to become exasperated due to the complexity that they can experience. Being a Linux administrator is both a rewarding and non-rewarding job. You don't get much praise from your clients (usually), but you also get to feel like you accomplish something every time you fix an issue. Just remember, things happen, and you can't fix 'em all. Most importantly, keep up with tip #3.
More tips to come, I plan on this being a never-ending series.