Mar 25 2011 12:33PM GMT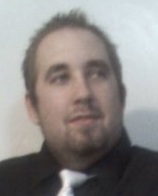 Profile: Eric Hansen
Back when I was working at my last employer, we had SMTP servers set up on all of our managed servers using qmail (running on CentOS). This worked great for the most part, as we could see when and why e-mail would flop, who sent it, and any other informative bits of information. However, a lot of time, people would also use Google Apps for their own e-mail service as well, which gave users more space dedicated to e-mail. After a while, we would advice users who were having issues with our system, to instead sign up for Google Apps and use their service.
Fast forward a couple of months later, I was starting to venture into entrepreneurship, which included debating whether to house my own e-mail server, or use Google Apps. In the end, I decided to use Google Apps (which, when I say "third party", is who I'm referring to in this article) as management would be easier, and I wouldn't have to worry about disk space on my own server. But, is this the best route for everyone, or are there times to use in-house solutions? While it is a matter of preference as well, here are some points for, and against, using third parties.
Management
Simply put, using third-party solutions makes e-mail management almost non-existent. Most of the work is done off-site, and by their management systems. Granted, while the sysadmin still will need to intervene in some cases (see: user forgets their password), about 90-95% of the work a sysadmin would usually have to do, is eliminated. This allows them to direct their resources and attention towards other pressing issues instead. Most (if not all by now) systems also include an intuitive control panel to keep track of users.
Storage Space
When it comes to space, buying hard drives is cheap-change to big companies, but if you're just trying to get off your feet, it could be a big issue. While users are usually capped by the service provider's space, most of them offer plenty enough space for all users. For example, Google Apps offers about 2-3 GB of space per user, and their free service allows up to 50 accounts. Even at a minimum of 2 GB x 50 users, that's 100 GB total set aside for your company, for free…where as a 100 GB drive will cost you money regardless. However, if you're already an established company, having to buy an extra 100 GB hard drive every so often probably won't phase you much.
Account Management
I'm not really sure how to classify this, so I'm just labeling it account management. By this, I'm talking about keeping track of users, essentially. As said in my last point, Google Apps offers a total of 50 users (and more for their business plans) for your domain. While you can have an unlimited amount of users when running your own server, you also have to remember about administrating these accounts, too. There is a ton of ways to handle this, and most mail servers have management consoles of some sort, as well. If you have a small amount of users (10-20 maximum), I can see running your own server for this. But even at 20, let alone 30, it can get very hectic, unless (a majority of) these accounts are for things such as PayPal transactions, for example.
Price
Companies now are always trying to find ways to save an extra penny. But, there are times when throwing out some extra money into an external support system could be more cost efficient. If you have the man-power to maintain in-house e-mail servers (figure 1 administrator for every 10-15 accounts), then using your own systems could be viable. However, if you are limited on the amount of administrators you can delegate to handle these tasks, whether you buy an extended package or use a free service, a third-party would probably reduce stress and work load for those involved. While this is completely up to the business, it'd probably be cheaper to pay for a $100/year service than paying your sysadmin over-time every week trying to figure e-mail issues out.
Usability
Do you use an already-in-place web interface, or set one up yourself? While there are e-mail clients for phones, computers and virtually anything else with an Internet connection now, web-interface e-mail systems are still highly valuable. None of them are without their flaws, but most of the ones people use day-to-day are proprietary, which means you can't use them for your own use (with exceptions, of course). For example, you can't download and install the web interface and use it on your own server. Yet, everyone is so used to these systems that when they use something such as SquirrelMail, for example, they get lost and frustrated, then turned off from the system. Not only does this tend to lead to a waste of space, but a loss of resources that could've been used on something else.
Conclusion
While this was a short article of sorts on this topic, it does address some of the important factors of the ever-growing e-mail systems. Do I think Google Apps should be used? Everything considered, definitely. All it takes is signing up for the service, and adding a few new DNS records to your name server. After that, most of the work is on Google now, and you can spend your time fixing systems, problems and making things run more efficiently.