Apr 30 2014 8:32PM GMT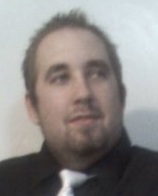 Profile: Eric Hansen
http://www.cnet.com/news/after-heartbleed-nsa-reveals-some-flaws-are-kept-secret/
This is a big article that can be boiled down to this: "the American government (specifically NSA) won't always disclose information."
Some people might get in an uproar about this, but why?  Because we're not told everything?  Because the government is withholding information?
Around Easter a couple of weeks ago I was watching a documentary on catching the Boston Bombers.  Now, what is real and fabricated in that is left up to the imagination as far as I'm concerned, it did mention a major detail.  The FBI felt it was in the best interest to not disclose information about the bombers.
While this ultimately lead to the capture of one and death of the other, we were still withheld information until the FBI had their backs against the wall.  Yet, no one gets in a fuss about our lives possibly being in danger.
I don't condone what happened, but I also feel like we shouldn't shake our finger at one person and tip the hat to the other for doing the same thing.