Nov 30 2013 9:17PM GMT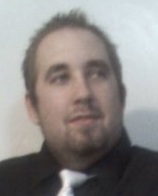 Profile: Eric Hansen
LVM is a nice invention when it comes to Linux and the kernel.  The easiest way to think of it is RAID without any performance gain or loss.  You're able to extend and shrink the LVM partitions like RAID but there's no benefit to it beyond that.
Why would anyone want to use LVM over RAID or no special partitioning period?  One good reason would be for /var.  With all the logs and other various bits of data that gets stored there its typically the first place to look when your disk space is running low.
You're not always going to want to have the overhead of RAID's functionality for partitions, so it is likely /var isn't set up as a RAID.  Once you hit that space limit you're forced to either delete data you may want in the future or risk your system going down due to "lack of space" (it happens :/).  With LVM you can extend the partition using a few simple commands and be good to go again.  Usually you can do this while the system is still running too, which essentially makes it hot swappable.