Dec 5 2011 12:54AM GMT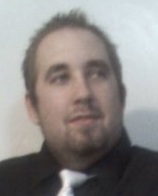 Profile: Eric Hansen
I didn't intend on writing this post, in fact I had a whole idea for a post to write about but that will come tomorrow.  I want to address some things.  As this was a longer post than I originally intended, I'm placing a skipper ("Continued…") part here.
1.  The "Can you crack it?" competition…the secret is already out there (which I pretty much assumed), and I have looked at it.  I'm going to see if there's a non-programming method to doing it, but we'll see just how well that goes.  I've found that there's three stages (from what I can tell so far) of this competition…with the next one on 12/12/2011.
2.  I was looking through some earlier posts of this blog to see if I ever wrote about something that I've been contemplating a lot about lately, and seen I haven't so look forward to that tomorrow.  However, I also noticed its been over a year (05/27/2010) since I started blogging for ITKE.  I've met some really nice and awesome people while doing this both via blogging and answering questions here.  This isn't a cheap plug or anything, just kind of a flashback sequence of sorts.  Never had any issues with the people at ITKE, and they've always been helpful.  Not too long from now it'll be two years, and while I have not made as much content on here as I would have liked, I am very glad for being given this opportunity.
3.  I think security is starting to lose its meaning in some areas.  This GCHQ thing has really gotten to me thinking about it more.  Its an awesome thing to reach out to the community and recruit the people you are looking for, but at the same time some of this just seems like its Hollywood.  Heck, even me personally, I'm sitting at my computer for hours at a day just trying to find a way to make Zorpher work the way I want it to, it feels like it should be a movie with some special effects and music thrown in.  I love security and cryptography, but it just confuses me sometimes, especially when you hear people using the wrong terms all the time.  For example the whole debate of "hacker" vs. "cracker".  Even in "hacker" there's so many sub-genres that sometimes I do not know if its worth even knowing all of what I do know.  Perhaps I'm just afraid of what the future might bring (looking at you, NSA)…but, more reflections for later.