Sep 24 2012 1:14PM GMT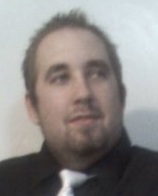 Profile: Eric Hansen
There's a few solutions out there for handling credit card payments without dealing with the burden of PCI compliance.  When you think about it, there's Square, PayPal, Google Checkout, etc…  While these solutions are fine, typically they either don't offer an API so you can integrate with them on your own level, or they don't offer fine-grain control over how information is handled.  This is where a semi-new kid on the block comes in by the name of Balanced Payments.
I've looked into other similar services, such as We Pay, and have found it to be a let down to say the least.  The process of being able to actually the use their API, for example, has been troubling as the process for registering my business has still been through the approval process, and it's been a few weeks now.  Also, ultimately I've found  WePay's support to be lacking in the "we want to keep you" department.
After dealing with WePay for a while, a friend of mine told me about Balanced Payments (BP), which was formally called PoundPay.  I never heard of either BP or PoundPay before, but in browsing their documentation on how to handle their API I found it to be what I'm looking for.  They had a lot of examples and the API modules for Python and PHP were pretty robust.  But what had really sold me is the support.  BP uses a non-conventional method of supporting their users, in that they operate out of multiple channels: GitHub, Quora, Stack Overflow and IRC.  They also have a Twitter channel but it seems to be more for system events (i.e.: API network is having performance issues, they're published via Twitter).
To give a little bit of explanation as to why an API matters so much to me for my business, Security For Us…  I use PayPal and Google Checkout primarily for invoice payments.  While these work out wonderfully, not every client is satisfied with having to constantly enter their details, whether it be to log in or re-add their credit card information.  In surveying a portion of my clients, a good amount of them had stated that they wished my business would also allow direct credit card processing.  So I began my journey.  I fully understand the principles and risks of PCI (non)compliance, and I wanted to mitigate that as much as possible.  Especially since I'm not operating out of my own data center and such, I had very little control over how compliant I could even be.  Which was what really brought me deeper into BP.  They're PCI compliant, and most actions are performed via unique URIs instead of passing along sensitive information (a demonstration of this in future parts).
Their fees are comparable to other services such as PayPal, Square, etc… in that they charge you 2.9% + 30 cents a transaction (so if someone pays you $1, you'll earn 0.67-0.68 cents (actual value is 0.671) out of the transaction).  They also do not keep your earnings in a hold for periods at a time (i.e.: PayPal), but instead do next-day deposits to your bank account for another fee of 25 cents.  Among some of the other features available, BP allows for customization and near the most fine-grained control of credit card processing you can really get from a third-party.
While this was an introduction, to give you an idea as to what this series is about, I will be writing various parts about BP and it's API in how to do various things, such as adding a buyer/client to your marketplace, charge a credit card, refund it and even browse through various data (i.e.: look up specific transactions).