Dec 31 2012 3:51PM GMT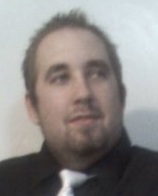 Profile: Eric Hansen
Recently there's been a lot of hysteria about privacy and the controls to it. A good instance of this is Facebook, which has essentially been under the gun ever since (or even before) it's IPO failure earlier this year.
The idea behind privacy policies are nice, but short of being something to sue a company over, they hold very little information. They don't tell you how the data stored or distributed, just that they are. It doesn't say what happens on a privacy breach, or how to protect your data. It also doesn't provide information on how to protect your privacy, just that it's possible.
A lot of businesses, especially social media-based ones, are primarily focused on bringing in users, but they tend to give the assumption all of their users are computer-conscious. In fact, the safest way to present this to the user should be to assume that their users are not savvy and to spell out the information instead.