---
March 29, 2012 1:51 PM
So as of late I've been running into some issues on servers I manage.  A good example is today, I ran into a situation where mail was being stuck in the queue due to Amavis not running.  While this is find and dandy, and an easy fix (had to change the system's hostname), I quickly got bored of typing out the same long string each time.  So, I decided to open up my .bashrc and start cracking, and here's some helpful functions and aliases to get you started!
Continued »
March 25, 2012 2:42 PM


First let me start off by saying that this can be used for iptables with some minor tweaking, but I chose to implement this using tcp_wrappers instead (/etc/hosts.allow; hosts.deny).  Main reason being is I wrote this for Rob to make his task of updating a list of banned IPs that much easier. Continued »
---
March 15, 2012 3:18 PM
For a good couple of years now I've wondered if there was a way to write an authentication system in PHP that utilized SSH instead of the widely-breakable database and flatfile methods. After doing some research I found its possible after installing a PHP extension. This guide will detail the methods used to do this, with the intent of hopefully having this a more versatile option. Continued »
---
March 14, 2012 11:09 AM
I've started my own business, and have been working with a friend's business to migrate his web hosting clients over to my servers.  For the most part this transition has been smooth, except for one client.  Due to how their directories were configured (and WP misconfigurations), instead of creating normal subdomains through ISPConfig, I had to create them as new domains.  This was fine until they changed their name servers to reflect mine…then in came the 500 and 503 errors.  Luckily, I documented what I did for similar issues with those who use Apache2 + PHP + ModFCGI. Continued »
---
March 12, 2012 10:59 PM
While I'm not the biggest saint in the IT world when it comes to doing backups ([religious figure]-bless the fact OpenVZ has a simple container-back up function), when you do perform a backup one of the worse things that can possibly happen (besides a corrupted backup) is the backup not being created due to an error.  Even though I wasn't doing a back up at the time I ran into this issue, I thought it would be helpful as MySQL still has a pretty strong hold on the database market, especially on *nix systems. Continued »
---
March 2, 2012 11:49 AM
For the past few months I've been working hard at getting my own business started and going.  Its definitely been a ride, and have learned a lot about business and I.T. that I didn't think I'd ever touch on.  One of those I.T. aspects involves OpenVZ and their Ubuntu template (I use 11.04 x86), and the disappearance of lo, or the loopback adapter. Continued »
---
February 20, 2012 11:33 PM

There's plenty of control panels out there, some free and some that a lot of money.  A very popular pay one is cPanel, and that is arguably THE most popular control panel for servers out there.  You can do a lot with it, probably more than most should be allowed to do (this coming from my experiences working with web hosting companies).  However, over the past few years, when I've wanted a control panel for my own use I've stuck with the free-side of things.  That where this little write up comes in.  I'm talking about Webmin, and for those of you that have used it, you know just how powerful it can be.
---
January 27, 2012 12:43 PM
Basically every guide you see online or read about on how to set up a SMTP server says you need to have SMTP authentication enabled to be safe (and to avoid open relay attacks).  While yes, you do need this if you're running an enterprise-level system that requires remote connections from smart phones, laptops/PCs at home, etc…, what about those that do not run into this issue?
---
January 3, 2012 3:38 PM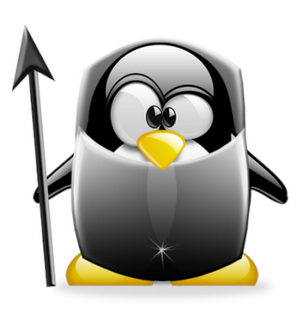 First off I want to wish everyone a happy New Year and may your new year be filled with even more security and safety!
Now, getting down to business.  You always hear the infamous words that Linux has no viruses.  Well, if this was true, then why are there virus scanners for Linux?  Sure, some could be to steal money from unsuspecting Windows-transitioners, but that doesn't explain ones like ClamAV.
This is where the interesting part of this post comes in.  Not because I've come up with some revolutionary new breakthrough or that Linus is now the king of putt-putt, but because there's documentation out there to illustrate how to write a virus for Linux ELF programs.
Who, might you ask, released this information?  Linux Journal in their January 2012 issue.  Before you go and read it hoping to copy/paste the code, the author states right off the bat that the harmful code is left as an exercise to the user as he doesn't want to contribute to damage done.  Interested to see where this leads into this article? Continued »
---
December 22, 2011 12:04 PM
I started writing this article late last week or earlier this week, but some unknown issue happened (gotta love driver issues).  The point of this article is to cover the benefits and costs of both passive and restrictive firewalls.  When I first got into I.T. security I always thought restrictive firewalls were the most secure (which they are), and that passive firewalls were completely pointless.  However, over the years (and learning) I have found that they both really serve purposes, and just depends on what you are wanting the firewall to protect. Continued »
---