May 31 2013 2:56PM GMT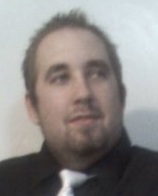 Profile: Eric Hansen
Besides mentioning the whole GMail IM-email concept that I stated my dislike for in part 1, there's some points to make about both in terms of composing email.
Lets take GMail's full window composing version for this, as an equal comparison.  It was nice, but it threw a whole lot of things into your face.  You had about 20 options in front of you before you even started typing a recipient or anything.  Which, for a user who wants to customize the heck out an email is great.  But, when you just want to type up a quick "how do you do" email, why?
Outlook, on the other hand, sets it up pretty neatly.  The left side has the recipients and the right side allows you to set the subject, some formatting tools and then the body.  Plain, simple, easy to manage.
Google's IM mail offers sort of the similar feature set, but its layered into menus.  So, if you want to remove the formatting, you have to click the "A" symbol, wait for the menu, then click on the format remover option.
The recipient area is quite similar in that you can type in the name or email and it'll populate a list for you.  One thing that does bother me though about Outlook is that it lists frequent people you email.  I understand the logic as to why, but I do feel it can be a privacy concern if you are emailing someone that you don't want others to know, or don't want others to easily see the email address of.