May 30 2013 5:54PM GMT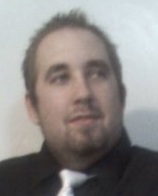 Profile: Eric Hansen
A while ago Google announced its discontinuation of the free tier of Google Apps (basically Google providing email, storage space, etc…) free to businesses.  It also so happened that within the next couple of months, Microsoft announced Outlook.com, which was set to take the place of GMail (without specifically stating it).
Yes, I'm a Linux fan, but this isn't a matter of Windows vs. Linux, its a matter of usability.  Which service am I more happy with?  I can use either or just fine regardless of the operating system I'm using.
GMail used to be the coupe de grace when it came to email.  If you didn't have a GMail invite, you weren't cool.  Heck, people were selling them everywhere (even eBay I believe).  It was a mad rush and everyone was wanting to get in on the next big thing, just like Facebook vs. MySpace.  I loved the easy design, and the functionality was just what I was looking for.  I didn't want to use the SquirrelMail of my ISP anymore, and GMail was the best ticket ever.
Then the Labs feature came out, along with themes.  While I wasn't crazy about the themes,  I thought it was a nice touch.  The Labs option was nice as well, basically bleeding edge trial and error of what you might be able to expect next for your mailbox.  Some of them were nice, others were pointless for my use.  At least it gave me the option of disabling  ones I didn't want, however.
After that came IMAP support, which sent me into heaven.  No longer did I have to keep a backup copy of my entire inbox on my machine.  Nope, I could instead just mirror a list locally and reference emails when need-be.  The threading was pretty nicely done too.
Whats that?  Oh yeah, ads.  Well, they weren't bad first.  A simple bar at the top giving some user-targeted ads, why not?  But wait…there's more!  Now they get placed on the sides of the email, reducing the visibility of your emails.  Which, really isn't a bad thing, but at the same time I'd like to have as much of my screen possible devoted to reading.
From there on, it just kept declining.  The more features GMail added, the slower the response times got.  Even so much they had to preload things before you even got to view your email.  Why?  It takes a whole 2-3 seconds now to view my inbox, whereas when I first signed up it took less than 1 second.
Now, here I am.  Looking at Google's competitor Microsoft, as a saving grace.  I'll be the first to admit I dislike the whole Metro/tiling design, and its one reason why I swear away from Windows 8, but Outlook.com looked nice.  Sure it still had the ad space and folder list like GMail does, but more of my screen was devoted to why I'm even on the website, to read email.
Composing email is one of the biggest complaints I have against GMail.  If it wasn't for the fact that they are now forcing to you type an email into an instant message (and no more free service), I'd highly consider waiving the rest of the issues off.  But, really, if you're trying to run a business why would you want to force yourself to squint and scroll up just so you can remember what you typed?
I've started using Outlook.com for my personal email as well as for my business, and feel its a better change.  This series, however, take you through my issues and enjoyment over the switch, and conclude with my final verdict.