Mar 31 2013 1:59PM GMT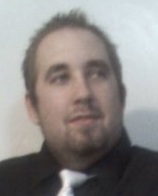 Profile: Eric Hansen
As I mentioned before, the template system is based on Smarty.  I'm not well-versed in how Smarty works or anything, but I can say this: Presta has turned me off from it.
PHP itself is an annoying language at its core.  There are so many restrictions and fallacies it has that its almost not even worth it with the improvements of both Ruby and Python.  Its like the HTML of scripting/server side languages.
The problem with the Smarty template system, though, is that Presta requires it to be compiled to improve speed.  Which would be great, but if you don't enable "force compilation", you're going to run into a lot of messes then.  But, it seems even in doing so, I'm still having issues.
I went to install a theme, which went fine.  However, the theme didn't look anything like the demo did, so I decided to switch it back to the original for now.  In doing so, the original theme became just as bad, if not worse.  Everything was out of order, moved around, etc…
I can understand the compiling part of Smarty, since Presta is used a lot and I'm sure a good collection of heavily-viewed online stores use it.  However, I don't feel it was implemented in a proper way.  It feels…forced?
At this point, I don't even know what I can do to fix it now.  Or if I should just delete the whole thing and start fresh.  Which I might do the latter (kind of out of boredom and frustration).  The install was fine, just seems like everything else is going down the tube.