Mar 31 2013 1:37PM GMT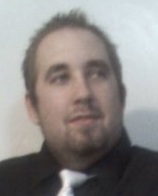 Profile: Eric Hansen
Going into this project, I knew the server (read: VPS) I'm using for it wouldn't be very powerful.  I had a custom OpenVZ container set up for me that had 256/256 (RAM/burst), 30-40 GB of disk space and ~400 GB of bandwidth.  This is optimal for running a small shop, however, which is what it was intended for.
I knew right away when I decided on PrestaShop that I didn't want to use Apache (which is what Presta recommends).  I was already dreading the MySQL usage, so I was deciding on lighttpd and nginx.  While I like lighttpd, I wanted to use something different, and went for nginx, as I've used it for proxy/load balance before.
The set up for it was pretty easy.  Just add PHP support (I used PHP-FPM), and off I went to install Presta.  The trouble with nginx (and lightty) though is that they don't support .htaccess, and they both have their own unique way of handling rewrite rules.  Luckily for nginx I found this website: http://winginx.com/htaccess that will convert .htaccess files to usable nginx lines.
Other than that, I had no issues, surprisingly.  Install went smooth, set up the database and imported a bunch of test data.  I was pleased.  For install, I'd give it a 5/5.