Mar 31 2013 2:13PM GMT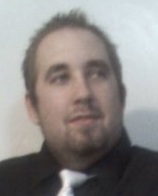 Profile: Eric Hansen
I feel in this category, PrestaShop really shines.  Its basically like a real store inventory system, and its amazing.  With the power of Ajax, it gives you so many options without throwing it in your face at once.  They're separated by tabs on the left side, which makes it easy as pie to go to a specific part of the product and manage it.
In short there's a lot of features that I won't cover here, but is definitely worth looking into.  You can specify if the item is online only, pre-tax price, what the tax is, etc…  Can add more images, different properties/information, reference IDs (i.e.: SKUs).  It will also keep track of your inventory, so if you want to make your job easier and run both a physical and online store, you can easily pull information from the database (the API is easy for this).
Overall, in terms of actually running a store, its pretty nice.  Its like back in the day when you knew how much everything was and where everything was placed, you could price it off the top of your head.  If this area was bad too, then I'd suck it up and go with Magento, but this is basically the saving grace for me for Presta.
One thing I'd like to cover though is that Presta does integrate with eBay.  However, it only supports the France and German versions of the site.  The eBay API isn't horrible to work with (similar to PayPal's if you have ever used that), but while there's a huge demand for a UK and US support, the Presta team seems very hesitant on doing so.  This could be due to the fact that Presta is based out in the EU nation set, but how that affects eBay's services to them I don't know.