Mar 31 2013 1:32PM GMT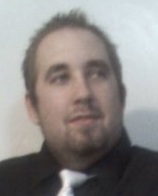 Profile: Eric Hansen
Over the past couple of weeks I've been helping my fiance start up her own online store and business.  The trouble with this is I know Magento is a big-name player in the field, but having first-hand experience with it in the past, I was less than thrilled about setting it up.  I was really wanting to run a Python store, so I looked at ones like Cartridge, but the install for it was less than stellar to say the least.  So, I ended up catching my eye on Presta Shop and pretty much fell in love with it right away.
It has an API that you can use, which was great as I was wanting to add products and the database structure was nothing but normalization.  You could associate products to multiple categories, and since it'd be housing multiple types of products (i.e.: different cards), I wanted them to be able to be a part of different sections.  Administration also isn't bad either, as you can easily install plugins, modules, themes, etc…
However, Presta Shop has a few short comings as well.  While it has an API, its very troublesome and error prone (which I will dedicate a whole section on its own to).  Installing themes, while easy, can also easily break the layout you have.  Also, it runs via PHP and uses Smarty as the template engine for themes.  I really didn't want to use PHP due to performance issues, and Smarty's template system is…horrible in my opinion.  But, I'll get into this in the appropriate sections.
This series of articles is going to touch on my sysadmin experience of PrestaShop, and at the end I'll provide a conclusion on what I think of it.