Apr 14 2011 9:59PM GMT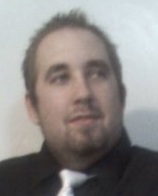 Profile: Eric Hansen
In the recent May 2011 magazine Linux, page 64 offers an article about Fedora wanting to redo the Fedora device naming scheme, saying that it will be based on the device's ID and not the name anymore (which is also referred to biosdevname in Fedora's documents).
Now, first off, I will say that I have become a victim of this quite a few times during my times using Linux. Situations arise for me where I'll have to restart my computer, or I switch from ethernet to wireless for a while, then switch back, and my devices will be renamed (i.e.: instead of eth0, it'll now be eth1). This happened once a few times in a row that lead me to using eth4 before I stopped. This has not just happened when switching Internet sources, but other various times as well that I can not recall right now.

There are people who do oppose of this, however. The only argument I have really seen against it though is that this is only being done to get kudos from the OSS (open-source software) community. In some ways, I do agree. There is not a true benefit to this for server administrators as they rarely shut down their machines or anything of the sort, and most home users now just stay with one Internet source (i.e.: constantly wireless). But, then again, even the smallest of fixes can bring big changes later on. It's basically the butterfly effect.
I'm going to wait until it's officially released (expected release is with Fedora 15) before making any judgments, but it'll be interesting to see how this goes. If you're interested in the naming scheme of things with this new system, here's the official word according to the skimming I did on Fedora's wiki:
Ethernet NICs embedded on the motherboard will be named em[1234] rather than ethX. PCI add-in card NICs will be named pcip_.

Linux guests running under virtualization platforms such as KVM, Xen, VMware Workstation or ESX, or Microsoft Hyper-V will not have their devices renamed.

System Administrators may disable this feature by passing "biosdevname=0" on the kernel command line.
From what it sounds like, as long as the eth0…n naming scheme doesn't change for your adapters, then you'll just add 1 to the current eth number, and that'll be your new em device number (i.e.: if your device is currently eth2, it'll now be em3).
I'm not sure what I feel about the virtualization situation, though, as I use that extensively to test out various aspects (or if I'm not on my laptop). I think they should reconsider the virtualization aspect first, but they might by the time it's released.
As for the PCI naming scheme, the magazine article I referenced earlier said it'll be similar to pci3#1, but that doesn't quite ressemble what Fedora's documents show. Then again, I've never used a PCI NIC, so I have no say in the matter.
If you're wondering where I found this information on Fedora's wiki, it's here: http://fedoraproject.org/wiki/Features/ConsistentNetworkDeviceNaming.
Look forward to more posts in the coming days, as this magazine issue has quite a bit of useful information I will be writing about.