Feb 28 2013 7:47PM GMT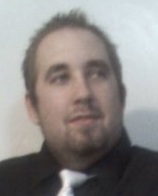 Profile: Eric Hansen
Swipe, founded by one of the founders of Twitter, I feel missed the bullet on one important service: Twitter.  Twitter is meant for microblogging, and socializing.  What better way to get the word out about a product than by social media, right?  That's where Chirpify comes in.
Chirpify is a payment method based on Twitter, where you send out specially crafted tweets that are then fed to Chirpify, and it does the payment processing for you.  It also lets you sell things as well, which is nice.  Its like the new eBay, but also on a lower scale.
One of the best features about it is you don't have to enter your card information when buying.  Instead, the information is entered on Chirpify's website and is stored there.  So its kind of like paying for something on eBay with a PayPal account.  You give PayPal your card and/or bank info, and then when you go to pay for something, you just tell it what to use.  Similar to Chirpify, just less annoying (don't have to log in to pay).
I feel this can really help improve businesses, but it would be difficult to implement in store.  What I would like to see is the ability to have a list of things that were bought by a phone number, and there be a dedicated employee who checks the user's phone number against a database.  Any issues that arise can be solved by the user pulling up a screen on their phone showing what they paid for, how much, date and time.  Is this more work?  Yeah, but it is still a viable solution for the market.