Feb 28 2013 7:38PM GMT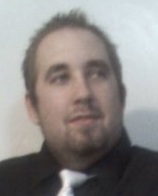 Profile: Eric Hansen
I'm sure you've heard of Swipe before.  A device you plug into your headphone jack to swipe cards and make payments.  It's pretty flexible and intuitive, and is created by one of the founders of Twitter, even.  They're also one of the most cost effective producers as well (they give their device for free, while most others you have to pay for it).
Its interesting to see where Swipe has taken taking payments.  They're trying to revolutionize having to give the waiter/tress your card just for them to take it away to a register somewhere, swipe it and such.  Instead, they could do it right in front of you without issue.  Fun and awesome, right?
The problem is in security.  To make a long story short, Swipe doesn't make the action secure, as it relies on the audio channel and just fetches the noise.  Audio in itself is insecure, so why would something using it be secure?
A better approach would be a USB-based device that did the same thing.  However, two issues with that:
1.  Costs more
2.  Android 4.0+ by default doesn't like things plugged into the USB (tighter security)
So what is one to do?  They can always go with a different medium, and one that is actually pretty surprising.  In our next article!