Feb 28 2013 7:33PM GMT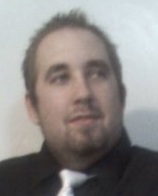 Profile: Eric Hansen
Smartphones are a growing essence in the world of everyday use now.  Almost everywhere you look you see someone with a smartphone and they're Facebooking, Tweeting, etc… on it.  Heck, the only person in my age group (mid 20's) I know of that doesn't have one is my fiance.  Though, she does have a tablet.
So, why aren't stores picking up on this growing trend?  Most of it has to do with cost.
Think about it, they use point of sale (pos) systems.  Many very low-end machines that are tied to a mainframe or 10, which handles the transactions.  They have been in place since the beginning, and only in the last decade have really began accepting credit cards.  Look at the self-service scanners, and how long it took to become popular.  Even when I was a kid I thought we would've had such technology by 2000.  Where I live, it didn't happen until around 2007.
I do remember, though, when I went to Maryland not too long ago.  I took a cab, and they accepted credit cards.  Now, before anything, the last time I experienced this, it was in Columbus, OH with the taxi driver having one of those card swiper things from the 80's that imprinted your card on a receipt.  So, I figured that's how it would be in Maryland…nope!  They used Swipe.  Boy I wish I knew that before hand, I wouldn't have carried cash.  But, it was what it was.  It was also interesting to see how different places are taking technology.
Retailers should start really considering it as well.  They already accept payments online.  The trouble, as said, is that they would have to basically rebuild their entire infrastructure, which could cost millions if not billions.  Its had to weigh out the return on investment of something like this when there's no data to go off of.  But its impossible to build up the data because everyone is afraid of doing it.