Jul 31 2013 9:38PM GMT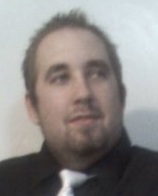 Profile: Eric Hansen
Microsoft has a program called MAPP (Microsoft Active Protections Program).  Basically what this is is a program Microsoft started where people can get early access to patch Tuesday releases, basically being able to update their Windows systems before others (sort of like VIP treatment).
From my experience, a lot of environments in the business world that run Linux also run Windows, whether it be server or desktop.  Thus, this news does have a big effect on those in that type of environment, because they (Microsoft) are now opening up the program to a broader scope.  When the change takes place, you can now access Windows updates 3 days prior to patch Tuesday, and still have all the same perks.  This expansion is more intended for incident response teams (i.e.: CIRTs), which every business should have to some degree at least.
The MAPP program is intended to share information with others within about issues, vulnerabilities, etc…  Opening this up to security-centric businesses focusing on Windows machines as well can only mean better resources available to others as well.
While I don't actively support Windows, I do know some who do and are heavily involved in handling the day to day tasks of maintaining the systems as well.  What I would like to see, though, is a registry on the MAPP website where one can browse the participants of the program to better know who takes a part in it.