Mar 31 2013 2:53PM GMT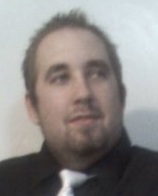 Profile: Eric Hansen
I remember back in the late 1990's and early 2000's, phpMyAdmin was the go-to way to manage a MySQL database.  Even to this day a lot of people swear by it (and at it).  But, especially if you're working in a mixed environment that runs MySQL and PostgreSQL, for example, a single solution is better than running two different set ups.
My personal choice, even for MySQL now, is Adminer: http://www.adminer.org/
Its really a nice piece of software.  A single PHP file, easy to theme, and connects to multiple database types.  Granted, I mostly use it for Postgre, but its also a viable solution for MySQL and SQLite as well.
The interface is also pretty easy to work with as well.  Its got a similar feel to phpMyAdmin, but its not as overly featured.  It does what its intended to do (manage databases) without throwing in all these options to manage the server itself.  Which, if you're a DBA, you may or may not enjoy, but for a developer its more bloated than anything.
If you're looking for a way to actually manage your database without managing the server, Adminer is about the best solution you can ever find.