May 30 2013 6:43PM GMT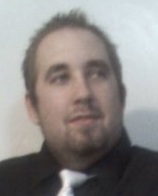 Profile: Eric Hansen
Who really thinks that allowing to protect IP (intellectual property) by locking it in with malware is such a great idea?  Who?!
Basically the idea is to stop pirating software and people stealing software and other IP.  The law would give the creator rights to basically have a backdoor to the violator's machine and network, photograph the hacker, ruin their network or their machine, etc…
This is a small post but really, there's not much to say about it.  Why?  Why would you want to put more money into something that is not going to stop "hackers" from hacking?  That's like throwing a steak at a dog and telling him not to eat it.
If you want to read more information on this, go here: https://www.techdirt.com/articles/20130527/21352923220/dumb-idea-dumbest-idea-letting-companies-use-malware-against-infringers.shtml