Jun 19 2010 7:22PM GMT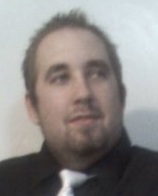 Profile: Eric Hansen
I'm not sure how many readers that will see this have experience in Magento, but at my job, it's our biggest support.  I work as a Linux Support Tech now, and there's one thing that's gotten to me, and that's Magento installs.
While for the most part it's easy, especially when you run command scripts, there is one issue I ran into today that boggled my mind for a good hour.  When I was installing Magento 1.4.1 on a client's server, I kept getting the error that the path must be writable.  So, I figured alright…chmod 755 all the directories and it'll be set.  Did that, still no go.  Checked ownerships, they were wrong.  Changed ownership to the user's ID, still no go again.  I Googled this issue like you wouldn't believe.  Turns out, what I had to do was su the user ID (we log into servers as root), delete the entire magento directory, and re-do the entire process.  I don't quite get why this happened, but it worked.  I was able to install Magento and the user was happy.
Another, granted shorter, issue is installing Magento on a LiteSpeed server.  Now, I've done this a few times on a LiteSpeed server before, but installing Magento on this one was…to say the least, interesting.  The install process went through fine, database set up and admin account configured.  The problem this time was when I went to the admin panel (or even just the store itself), it bounced back a 503 error.  The only clue as to what was going on is that the error log said it was trying to access .htaccess jsut before it hit the 503 return mark.  So, I did essentially every logical thing you can think of to fix this issue.  Restarted LiteSpeed, removed .htaccess (which made the site work, but redirects would be a problem), ran a diff between their .htaccess and the default one that comes with Magento.  Googling didn't come up with much.  The error this time, after commenting out every line in .htaccess, then uncommenting one at a time, turns out that setting the memory limit for PHP in the .htaccess file was causing the error.  The only reason behind this I can think of is that LiteSpeed was allocating not enough or so memory to each php child.
In short, Magento is a fantastic e-Commerce set up…if you know how to install it, haha.