Oct 24 2011 1:58PM GMT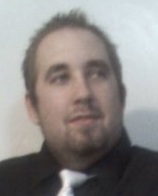 Profile: Eric Hansen
Letting everyone who reads my blogs to know that if you can't attend the Europe LinuxCon, they're offering free streaming for Wed., Thurs. & Fri. seminars.  While it doesn't look to be an all-day free streaming (I could be wrong), the streams are at least highlighting some important aspects of it.  Here's the Tweet that Linux Foundation sent out not too long ago:
Can't make it to #linuxconeurope in Prague this week? See Torvalds and others on our live video stream: http://t.co/p7FHVPVw
This seems like a pretty interesting event, especially given the release release and development of Linux 3.0.