Nov 30 2013 4:22PM GMT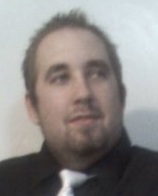 Profile: Eric Hansen
If you're looking ot have a true server without the added expenses of managing a physical server, then a KVM is right for you.
KVMs offer all the benefits of owning a physical server without the overhead of managing the resources.  Lots of hosting companies offer them and especially with it being the holiday season they are offering them at (greatly) discounted prices.
If you've ever owned a VPS then you'll know what it feels like to be able to control a server without worrying about the drive failing and having to reconfigure RAID.  However, with a KVM you get complete control (i.e.: from boot to shutdown) where as with a VPS you can only control the server from login to shutdown.
The one downfall from what I've seen in regards to KVMs though is the price. With the added functionality and features given to you, you also have to pay a higher price.  Case in point, where I got my KVMs the specs are:
256 MB RAM
15 GB space
1 TB bandwidth
1x CPU core @ 2.0 GHz
This comes up normally to $10/m, however, I got it for $5/m as they were doing a launch-period special.
Keep in mind too though that every company is different.  Some will offer more for less and others offer less for more.