Mar 31 2013 3:15PM GMT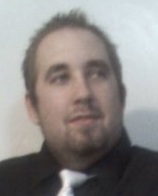 Profile: Eric Hansen
Earlier this year (this month?), BackTrack developers announced a new version of their distro, but this time seemed completely re-developed, called Kali.
Its a nice distro, and is based on Gnome 2 (MATE??).  It has more tools than you can ever imagine, and from my experience so far runs pretty smooth.  Though, getting Virtual Box's additions to install can be a little annoying.
To be honest, there's not a whole lot to say on this, just that the name seems cooler.  It still has a plethora of hacking tools to mess with, and they seem to have trimmed the selection to a more recent and viable use.  But, it doesn't really add much, besides disk space.  That's also one of my biggest complaints on BackTrack.
It tries to be a one-size-fits-all solution to pentesting, which is nice, for professionals.  I'm talking about people who go out to various enterprises and charge $150/hour just to click a mouse a few times.  But for those more focused on the SMB side, you're never even going to look at ~50-60% of the tools on the disc.  So you're pretty much left with either reimaging the distro, or building your own.
Kali has a strong potential, but I feel it'd be better if they left it more up to the community to choose what they wanted on it instead of trying to be a swiss army knife.