Aug 30 2013 3:48PM GMT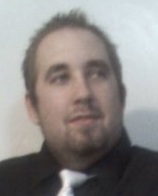 Profile: Eric Hansen
There will always be people who make a mountain out of an ant hill.  However, it hits me in a sore spot when people like to make a simple issue seem like Armageddon.
The Register posted an article about an ISP monitoring mouse traffic on their support pages.  The headline of it makes it seem like they're monitoring all traffic going through their wires, while when you read the article itself its just about them monitoring mouse clicks and activities on their support pages.  Why should this be considered a security threat?
I'm not aware of The Register's credibility but this has greatly hurt it for me personally.
While I can see some uproar about it simply because the end-user's activities are being monitored, its not as if they are logging key strokes and sending them to the NSA (oh, wait…).  They're seeing what pages are being read, what bounce and exits are being done, etc…  Hell, Google Analytics does this for you for free.  Its becoming just a little too much for me to handle at the moment with everyone crying wolf without even knowing what sheep look like.