Jul 12 2011 8:32PM GMT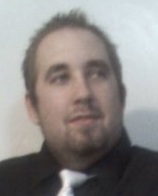 Profile: Eric Hansen
For a while now, I've been trying to think of what to write about on here. There's the "new" Linux 3.0 kernel coming out later this year, but everyone's already jumped on that bandwagon and rode it to high heaven. Lulzsec has broken up, but DDoS'ing is not considered a hack to me, just more of using a flaw in 20+ year old technology that's only finally being fixed. There's Cisco's event going on right now, but personally I don't really follow Cisco, and if I don't enjoy what I'm writing about, it's going to sound quite bland and boring.
Instead, I'm going to focus on the cloud again, but this time, with a little twist. As I'm sure quite a few people have heard (or even been apart of by now), Google released Google+, their social media network to fight Facebook. Being skeptical about this since Google's problems with Buzz, I wasn't expecting much. While I'm not going to write a review on Google+ (which, again, has been rode to high heaven), I will say this: Google is continuing what Facebook started.
What does this have to do with "the cloud", and all that its bringing to the table, you ask? The cloud is like social media. It's huge, a lot of people are flocking to it, creating all this buzz, and experiencing great technology. However, people are stuck in serious tunnel vision, in that they don't see the flaws it present people as well.
There's a fine line, especially in I.T., that seperates dependence and obsession. Everyone is dependent on I.T., social media, and to a lesser extent the cloud. All of Google's services are (if not already) migrating to a pure cloud form, and so are many other services (i.e.: Dropbox). However, when we become so obsessed over technology, that it starts to consume the way we even think and behave, it gets to be a bit too much.
I'm not sure how many people who will read this will recall the movie "Anti-Trust", but a movie that was made in the mid to late 1990's is what we're living in now. Every company is trying to create the next N.U.R.V., and develop an awesome Synapse. That's awesome, I personally love having everything in a central location…especially considering I'm not the most organized person. However, are we really willing to give up our freedoms and security for what the cloud (i.e.: social networking) has to offer?
When it comes to websites such as Facebook, Google+, Twitter, etc… they give people a false sense of security. The content you post is only yours until someone else deems it unacceptable. Similar to the cloud, users can (if they have access to your files) report the file for being unacceptable, or otherwise breaking a terms of service.
Also, think about when the service goes down. The cloud is nothing more than RAID-0 for the Internet. The data is replicated across servers to ease the load balancing (which, unfortunately, RAID doesn't do). While social media can't act in the same manner, they tend to use the same technology. Which, this is genius when you look at it in the general scheme of things. When RAID fails, unless you're lucky enough to notice the failure quickly, data across all the drives are going to be corrupted and lost (which you better hope at this point you have backups or the I.T. fellas are having a good day and you can recover data). Ultimately, storing data is not safe, nor secure. If it doesn't get erased, there's still no telling what its actually being used for.