Mar 22 2011 3:03PM GMT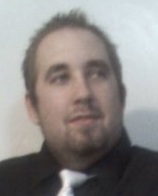 Profile: Eric Hansen
A few weeks ago, Melanie posted on ITKE's community blog, "Earning Badges Pay Off – Literally".  In it, she addresses a new promotion of sorts they are running with the ITKE community.  Basically, what happens is that them or active you are on the IT Questions section, the sooner you can get some nice swag or a gift card, value ranging from $10-$100 for Amazon.com, depending on your contributions.
You might be wondering what the catch is in regards to this, and it's simple.  Be active (as well as live in America, Canada or Europe if you want the perks from being active).
Wondering even what "be active" means?  Do you have to be a blogger to get these?  Should you treat the site like it's your package-tracking website?  The answer is no to both.  You can go about your daily business, go to work, spend time with the family or what-have-you.  All you have to do is contribute to the questions people ask, and/or ask questions yourself.  Everything you do there rewards you with points.  The only perk us bloggers really get on ITKE is a badge saying we are writers for this community.
If you're wondering how many points you need in order to get some nice gifts (including even a t-shirt), what the badges look like, what they mean, etc…please see this FAQ section.  Looking around on the IT Questions section of ITKE, you'll notice a lot of people already having these badges.
I look forward to seeing even more active members of ITKE.  There's plenty of questions asked and answered, but never be afraid of asking a question.  ITKE is a very helpful and open community for all walks of IT life.