May 14 2012 9:42AM GMT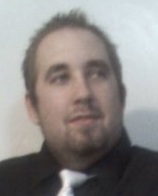 Profile: Eric Hansen

Linux Today posted an article entitled "Ubuntu 12.10 Daily ISO Images Are Now Available".  Now, there was talk before the 11.x branch of releases was coming out that Ubuntu was contemplating moving to a rolling release cycle, where there was no real designated "new" releases, just updates kept coming continuously.  However, talk on IRC back then was that it was just a rumor and not true.  I know 12.04 just got released back on April 26th, and these 12.10 daily ISOs are directed towards testers and Ubuntu developers more than anything, but it can still raise the question of whether this is leading to a rolling release cycle option.
I definitely do not see this being a mainstream option for Ubuntu, as it has taken the stance of basically being the transitional Linux flavor between Windows and some of the more intricate flavors such as Gentoo & Fedora.  But that still doesn't mean it don't have a chance of happening for those who are wanting more updates (i.e.: testing or unsupported repositories).
This can hurt Ubuntu, though, if it chooses to go this way.  While I like the way Unity has changed since its debut back in 11.04, Ubuntu seems to be more focused these days on more of the business market than consumer.  The feel for it is more commercialized and not really meant for people who want to test new software.  Linux flavors such as Gentoo and Arch Linux have made a name for themselves for being that Linux version to go to when you want that constant updating.  Businesses tend to be afraid of updating, however, unless there's some known reason to do so.  Which makes sense, right?  The whole "don't fix what's not broken" mentality, it holds true.
Here is another option to think about though: it could be great to offer it as a secondary service of sorts.  There are those who are comfortable with Ubuntu and don't want to use a different version of Linux.  For example me.  I spent the entire weekend trying to get Gentoo to play nice with my system, and I have had no luck.  With Ubuntu it works right out of the box.  But, what I personally do not like about Ubuntu is the slowness with the updates, especially if there's a new feature in software X and I have a version or two older.  This is where having the opportunity to use another repository for installing the latest software (that hasn't been tested thoroughly) can come in handy.
If they ever decide to add this feature in it would probably break APT because you probably won't want to install all of the new software, just what you need/want.  I know the Ubuntu software package manager allows you to choose which software to update, but you have to consider the other copies of Ubuntu too that aren't so kind to the user.  Some, like Linux Mint, have really taken a hold and given their users reasons to use their package manager, but its not always the case.
All in all, I think Ubuntu moving towards a rolling release cycle would be a good step forward for consumers, if given as an option.  I don't feel forcing it on the user (ala Arch Linux & Gentoo) is a smart decision because of who Canonical wants to focus their product on, businesses.  If I were to give a definite verdict though, I would say to not do it.  Arch Linux and Fedora are not hard to set up and get running.