Aug 31 2014 7:13PM GMT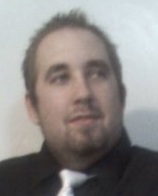 Profile: Eric Hansen
Tags:
This is an interesting topic to discuss.  There's still a lot of companies that enforce anti-virus procedures (and after working help desk I can see why).  However, is there an actually real need for it?  I proclaim not really.
Anti-virus software in itself is a scare, in that they provide "facts" (some true some fabricated) about infections and that you should install the software to stay safe.  Some also bundle other features too like a firewall.
Just know what and where you browse online.  If you're looking for images of kitties, and you come across a "super_adorable_kitty_sipping_milk.exe" you should know its fake.  This is also where knowing how to use your operating system comes in handy.  Disable the "hide extensions on files" feature if it exists.